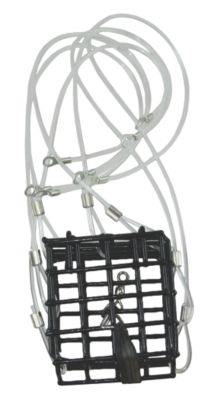 UPDATED August 2021
Marine Area 1 (South Coast/Pacific Ocean) - Open everyday, year-round
Marine Area 1 (Columbia River) - Open everyday, year-round
Marine Area 2 (Westport/Ocean Shores) - Open everyday, year-round
Marine Area 2 (Willapa Bay - Area 2-1) - Open everyday, year-round
Marine Area 2 (Grays Harbor - Area 2-2) - Open everyday, year-round
Marine Area 3 (LaPush) - Open everyday, year-round
Marine Area 4 (Neah Bay - East of Tatoosh-Bonilla line) - Limited season, ended Sept. 6, 2021
Marine Area 4 (Neah Bay - West of Tatoosh-Bonilla line) - Open everyday, year-round
Marine Area 5 (Sekiu and Pillar Point) - Limited season, ended Sept. 6, 2021
Marine Area 6 (East Juan de Fuca Strait, Port Angeles Harbor, Discovery Bay) - Limited season, ended Sept. 6, 2021
Marine Area 7 (South - San Juan Islands/Bellingham) - Limited season, ended Sept. 30, 2021
Marine Area 7 (North - Gulf of Georgia) - Limited season, ended Sept. 30, 2021
Marine Area 8-1 (Deception Pass - Area 8-1) - Limited season, ended Sept. 6, 2021
Marine Area 8-2 (Port Susan/Everett - Area 8-2) - Limited season, ended Sept. 6, 2021
Marine Area 9 (Port Gamble/Port Ludlow) - Limited season, ended Sept. 6, 2021
Marine Area 9 (Admiralty Inlet) - Limited season, ended Sept. 6, 2021
Marine Area 10 (Seattle/Bremerton) - Limited season, ended Sept. 6, 2021
Marine Area 11 (Tacoma-Vashon Island) - Limited season, ended Aug. 30, 2021
Marine Area 12 (Hood Canal - North of Ayock Point) - Limited season, ended Sept. 6, 2021
Marine Area 12 (Hood Canal - South of Ayock Point) - Closed until further notice
Marine Area 13 (South Puget Sound) - Closed until further notice
Recreational Crab Fishing Rules
For those of you that like to participate in this annual adventure, it's important to follow a few simple rules:
In Puget Sound, Straits of Juan de Fuca and San Juan Islands you must have a license and keep a record of crab you keep. Immediately record your catch in pen on your catch record. If you don't the WDFW enforcement officer will be sure to loan you theirs after they make you sign your ticket!
Kids under 14 don't need a license – but do need a catch record.
If Dad or Grandma is driving the dinghy while young Suzi is bringing up the crab pot – they better have a license as they are considered to be part of the fun.
If fishing for crab on the Washington Coast or the Columbia River – you need a license (if you're over 14) but you are not required to keep a catch record.
The daily limit for crab fishers throughout Puget Sound is five Dungeness crab, males only, in hard-shell condition with a minimum carapace width of 6 1/4 inches. Fishers may catch six red rock crab of either sex per day, provided those crab measure at least 5 inches across (hardshell only!). Need a new crab gauge? Try this one!
Crab fishers may not set or pull shellfish gear from a vessel from one hour after official sunset to one hour before official sunrise. All shellfish gear must be removed from the water on closed days.
All recreational crabbers, regardless of age, must return their catch record cards by mail or report them online – even if you did not go crabbing or catch any crab. The deadline for returning summer and winter catch cards is printed on each catch card. If crabbers fail to return their catch card they will be required to pay a $10 fine before they can purchase another crab endorsement.
Why do you have to deal with submitting a catch card? Because the state fishery managers need that information to estimate the "recreational harvest numbers" for the year (how much all you fun-loving crabbers caught) and to help set future crabbing "opportunities". By keeping an honest record of your catch, you are playing a vital role in maintaining a future where you can keep doing what you love – fishing for crab.
Now that you've got all the information you need, to make sure you have your best crabbing season ever, check out our great selection of crabbing gear or feel free to contact our experts at (800) 426-6930 for more help.